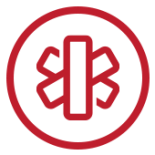 User-Inspired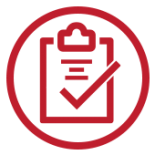 User-Tested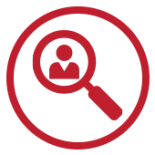 User-Focused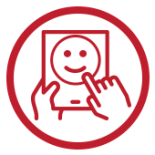 User-Friendly

iPCR is an electronic patient care reporting platform created for the iPad. This popular, lightweight device provides a familiar user interface that makes creating patient care reports fast, easy, and intuitive. With time-saving features like finish-anywhere reports and frequent flyer importing, iPCR takes the frustration out of this crucial but often clunky process.

Reason 1: Our ePCR Software Was Built From The Crew Up
When it comes to electronic patient care reporting, the end user is the expert. That's why the team at iPCR started there, with the very people who would use our software day in and day out. Instead of building from data and guesswork, we went straight to the source: paramedics, fire fighters, EMTs, and other medics who would use our software on real life-saving calls. We asked what these groups wanted, what their needs were, and how we could improve upon other patient care reporting options on the market.

Reason 2: Real Users Tested Our ePCR Software In The Field
After initial conception and development, we launched iPCR into the real-world work of paramedics. We didn't gather testers in a room — we sent our software along for the ride. By having our ePCR software tested in the exact situations in which it would be used, we could gather feedback from paramedics and other end users to ensure that electronic patient care reporting with iPCR was the absolute best it could be.

Reason 3: We Took User Experience Seriously
Why create a product that doesn't serve the user? Unfortunately, many electronic patient care reporting options focus more on compliance than the actual use of the software. We worked backwards to ensure that iPCR delivered everything users needed first, then we handled compliance and CQI. As a result, our ePCR software is not only NEMSIS Gold certified, it is also user-friendly and easy to learn.
Because of our strong dedication to our users, iPCR delivers a host of useful features and benefits that are unmatched by any other electronic patient care reporting option. You can discover all of these features and benefits by exploring our website! Here are a few places to start:

Reason 4: We Provide Comprehensive Training
When you implement iPCR, you aren't left to stumble through the software with a bulky manual or unresponsive customer service. Your crew will receive free training on iPCR — we leave no feature untouched, so you won't be faced with confusion down the road. You'll be equipped to use the in-field interface, as well as the administrative side of iPCR.
Depending on the package tier you choose, you may receive training on additional components such as quality control and reports, integration, billing submission, bump technology, and custom workflows. If you need additional help after the initial training, every package tier of our ePCR software includes unlimited phone and email support. You may also arrange additional onsite training for a fee. When you choose iPCR, you can be certain that our support team will prioritize you long after you purchase our software.
Request A Demo Of The Best ePCR Software Today
Ready to begin your journey with iPCR? Request a demo or contact us to get started. We are happy to answer your questions and provide all of the information you need to decide if our ePCR software is the best choice for your operation.
If you'd like to learn more about iPCR before reaching out, check out our videos and view our online demonstration. You can also read case studies to see how actual EMS agencies and fire departments responded after implementing our software. Sneak peak: they were very happy with the results!